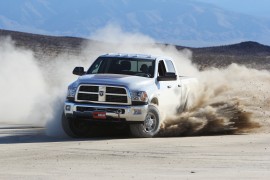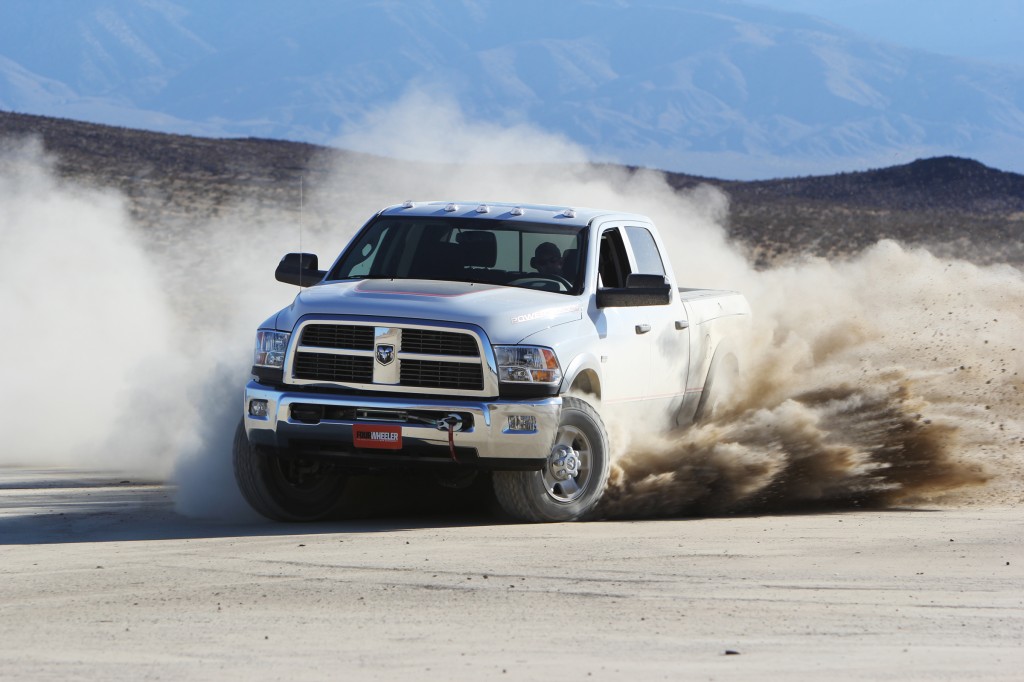 El Segundo, CA (December 5, 2011): Four Wheeler magazine has given the 2012 Ram Power Wagon the distinction of earning its highly regarded Pickup Truck of the Year award, marking the vehicle's fourth win since the competition's inception. This marks the 23rd year for this prestigious award where the newest trucks on the market are evaluated during a week of rigorous testing to find out which one will emerge victorious.
The field was comprised of three trucks this year in which the Ram Power Wagon squared off against the Ford F-150 FX4 and the Ram 2500 Laramie Longhorn Mega Cab. The latter two provided stiff competition for the four-time winner, but in the end the Ram Power Wagon outperformed the other two vehicles and reminded the editorial staff what a versatile pickup Ram has created.
Each vehicle was evaluated in five categories:
The competition took place over five days and 1,000 miles, providing the panel of seven judges an opportunity to experience every plausible condition from city gridlock to technical trails. Judges tested each vehicle's performance, as well as got a feel for the comfort and design of the interior and chassis.
"The folks at Four Wheeler magazine are serious off-road experts and have once again honored the Ram Power Wagon with this significant industry award," said Fred Diaz, President and CEO of Ram Truck Brand and Chrysler de Mexico — Chrysler Group LLC. "Straight off the dealer's showroom floor, our Power Wagon is, by far, the most capable off-road truck. We're proud that Four Wheeler recognizes this."
 To participate, a vehicle must be either all new or substantially revised from the previous model year. All vehicles must be available for sale to the public by January 15, 2012, have at least 1,500 units produced for sale within the continental U.S. and use a two-speed transfer case. The complete test results and vehicle evaluations for the 2012 Pickup Truck of the Year competition will appear in the March 2012 issue of Four Wheeler (available on newsstands January 17).
Read more: http://blogs.fourwheeler.com/6762667/editorials/2012-pickup-truck-of-the-year/index.html#ixzz1fozkTQcZ
Related posts