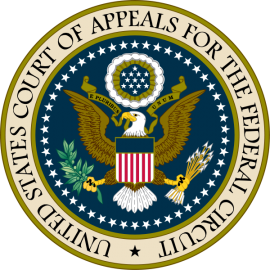 EPA's interpretation of Clean Air Act was 'unambiguously correct,' court says
WASHINGTON — A U.S. appeals court has knocked down a challenge to the Obama administration's 2012-2016 model-year fuel economy rules and has paved the way for new ones to be finalized this summer for the 2017-2025 model years.
A three-judge panel for the U.S. Court of Appeals in Washington upheld the current regulations, which were being fought by several major industry groups, including those representing electric utilities and coal miners.
The coalition has pushed to block the Environmental Protection Agency from regulating greenhouse gases, including those emitted from cars and trucks. States led by Texas and Virginia have also sided with these industries to stop the agency, filing more than 60 lawsuits.
The 82-page ruling today affirms that the EPA's interpretation of the Clean Air Act was "unambiguously correct" and that the opponents don't have the legal right to challenge the so-called timing and tailoring rules.
Major automakers, through their trade group, have backed the tailpipe regulations because they offer one harmonized, national standard, rather than a patchwork of requirements.
"A single national fuel economy/carbon dioxide program is among our top policy priorities to avoid the chaos arising from several different regulatory bodies each setting their own standards," the Alliance of Automobile Manufacturers said in a statement. The alliance represents 12 automakers including Toyota Motor Corp., Volkswagen Group and the Detroit 3.
The Supreme Court affirmed the EPA's authority to limit greenhouse gases in 2007 when it ruled that carbon dioxide is an air pollutant that can be regulated under the Clean Air Act.
The EPA issued an endangerment finding in December 2009, clearing the way for regulation of emissions from power plants, factories and other sources linked to global climate change.
As a result, the EPA joined the National Highway Traffic Safety Administration in setting standards for the industry, linking fuel economy and tailpipe emissions into one set of rules. That same year, the Obama administration finalized 2012-2016 model-year standards, raising the average fleet-wide fuel economy to 34.1 mpg by 2016.
Then, last summer, the administration struck a deal with 13 major automakers to hike those standards even further. The current 2017-25 model-year proposal will hike the requirement to 54.5 mpg by 2025.
"This is a huge victory for our children's future," David Doniger, senior attorney for the Climate and Clean Air Program at the Natural Resources Defense Council, said in a statement. "These rulings clear the way for EPA to keep moving forward under the Clean Air Act to limit carbon pollution from motor vehicles, new power plants and other big industrial sources."
The lawsuits were consolidated, with arguments divided into three parts and held over two days in February. The parties argued over an agency finding that greenhouse gases are pollutants that endanger human health.
The judges also heard arguments against a 2010 rule on motor-vehicle emissions that opponents said improperly sets greenhouse-gas standards for stationary sources, such as steel mills and power plants.
Reuters and Bloomberg contributed to this report.
Read more: http://www.autonews.com/article/20120626/OEM11/120629927#ixzz1ywHB0EJo
Related posts