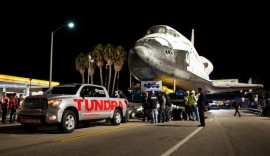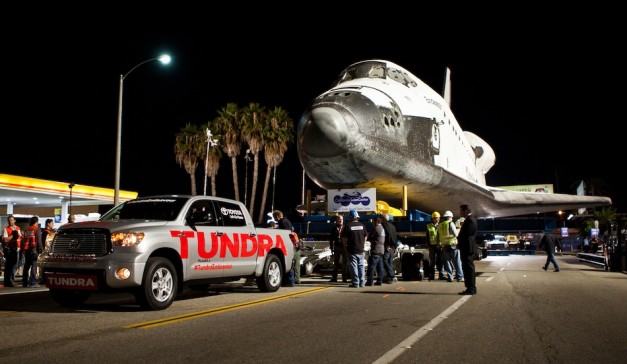 On Friday October 12. A Toyota Tundra pulled the Space Shuttle Endeavour over the 405 freeway for about the length of a football field as the shuttle makes it's 12-mile journey across Los Angeles to it's final destination at the California Science Museum.
Toyota Tundra Endeavour             Toyota Tundra            Space Shuttle  Endeavour
Below are the Videos of The Tundra Endeavour Pull.
Toyota Presents: The Tundra Endeavour – The Challenge

Toyota Presents: The Tundra Endeavour – The Mission

Toyota Presents: The Tundra Endeavour — An Astronaut's Story

Toyota Presents: The Tundra Endeavour – Born in America

Toyota Presents: The Tundra Endeavour – Overbuilt

Toyota Presents: The Tundra Endeavour — Mission Accomplished

Related posts