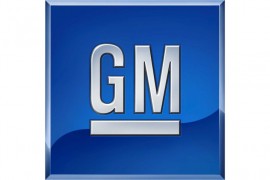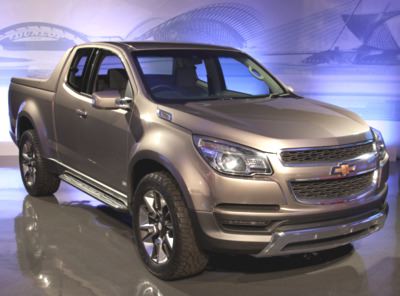 WENTZVILLE, Mo. – General Motors will investapproximately $380 million to prepare the Wentzville Assembly plant for production of an all-new Chevrolet Colorado midsize pickup, creating or retaining about 1,260 jobs hourly and salaried jobs.
"The all-new Colorado builds on Chevrolet's strong truck heritage," said Cathy Clegg, GM vice president of Labor Relations. "As we celebrate the first 100 years of Chevrolet today, it is exciting to bring this new global product to the Wentzville team. They also have a strong heritage – a long-standing commitment to building quality products."
The new Colorado is based on an all-new midsize truck architecture developed by GM do Brasil within GM's global product development organization. In major markets where the Colorado will be sold, including the United States, engineers will tailor the truck to meet local needs.
Wentzville Assembly, which currently has about 1,400 employees, produces the Chevrolet Express and GMC Savana full-size vans. In early October, the plant announced a second shift, adding about 400 employees, to meet customer demand for commercial vans. The second shift will start in January 2012.
"Today's announcement demonstrates that the members of UAW Local 2250 have all the qualities of a world-class work force," said Joe Ashton, UAW vice president representing the GM Department. "We recognize and appreciate their focus on quality, flexibility and hard work. These new products will provide an opportunity for the plant to be more fully utilized and provide good-paying, middle-class jobs for Wentzville. "
The investments will support tooling and equipment upgrades. Product details, timing and pricing will be announced later. The current-generation Colorado will be produced in Shreveport, La., through the 2012 model year.
General Motors Co. (NYSE:GM, TSX: GMM) and its partners produce vehicles in 30 countries, and the company has leadership positions in the world's largest and fastest-growing automotive markets. GM's brands include Chevrolet and Cadillac, as well as Baojun, Buick, GMC, Holden, Isuzu, Jiefang, Opel, Vauxhall and Wuling. More information on the company and its subsidiaries, including OnStar, a global leader in vehicle safety, security and information services, can be found at http://www.gm.com.
This Story straight from www.gm.com
Related posts